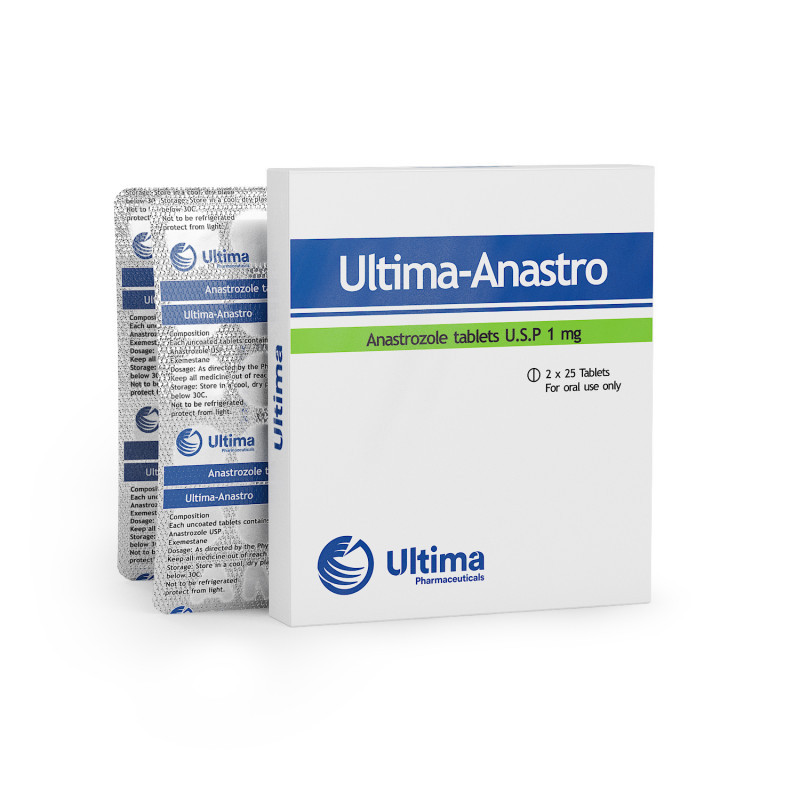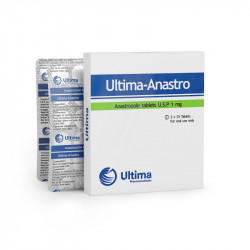 Ultima-Anastro
- Ultima Pharmaceuticals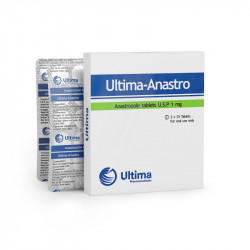 Add to Cart
Ultima-Anastro is a potent anti-estrogen drug. If it is possible to be correct to say that it is an inhibitor of aromatase, originally developed for the treatment of breast cancer. As is often the case with many of the anti-estrogen agents for this purpose Arimidex found its application in the world. This formulation consists of the active drug substance Anastrozole.

Ultima-Anastro Effects:
In bodybuilding, Arimidex has found its application in order to prevent the occurrence of gynecomastia and edema.

How to Use Ultima-Anastro: Dosage, Cycle, Reviews
The recommended Arimidex dose is 1mg (1 tablet) per day. The full effect occurs after 10-14 days.

Warnings: Keep out of reach of children. For adults only.
L. A.

Ultima Anastro

great product as an Aromatase Inhibitor. any signs of high estrogen cleared right up for me when taking this. Especially when I go high dose, this stuff is great!

T. F.

Anastro

Very good product! They delivery fast!

N. B.

Great for gyno

Had some slight signs of gyno last cycle but nolva always clears it up!

A. M.

Anastro Review

Currently using this for some light side effects of itching/sore nipples and slightly high water retention. Thankfully after 2ish weeks most of that seems to have gone away. Also combined with cardio I haven't seen any increases in cholesterol either!
WRITE YOUR OWN REVIEW