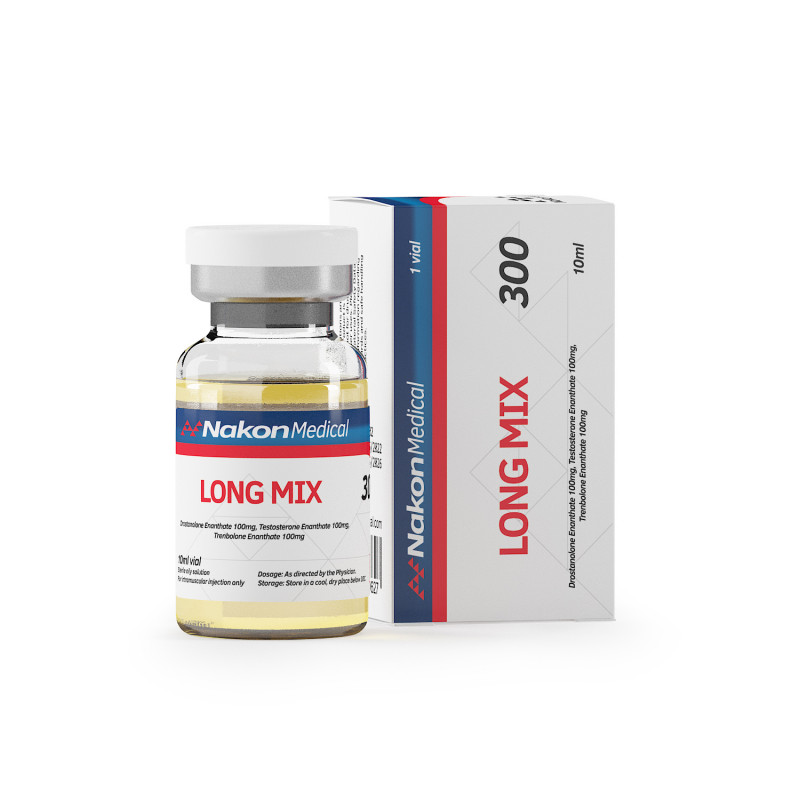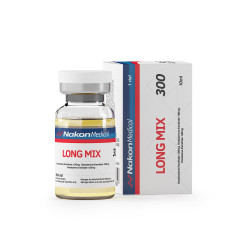 Long Mix 300
- Nakon Medical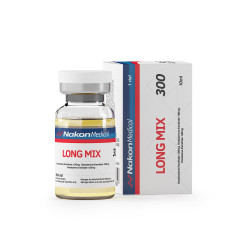 Add to Cart
Long Mix 300 – cutting steroid mix of: Drostanolone Enanthate, Trenbolone Enanthate, Testosterone Enanthate.

Drostanolone Enanthate is used for drying, improving the relief of muscles and increase muscle mass. Drostanolone has mild anabolic actions which are not causing side-effects while respecting the dosage.

Trenbolone Enanthate has a strong anabolic effect. Trenbolone enanthate – a form of trenbolone, previously used in veterinary medicine for increasing the mass of cattle. Trenbolone enanthate reviews shows that it has no flavoring effect.

Testosterone Enanthate has a very high efficiency. After all, its active ingredient is Testoterona Enanthate. This is one hundred percent endogenous testosterone. Moreover, the effectiveness of this substance is maximum, even more, active life is very long – about 15 days.

Warnings: Keep out of reach of children. For adults only.
J. V.

Long Estered RIP Mix

This is the Long estered version of the Short Mix - being Trenbolone Enanthate, Masteron Enanthate and Testosterone Enanthate. A total of 300mg per 1ml of Oil which can be ran less frequently than its counterpart, meaning you don't have to inject every other day or every day. You can inject this either twice per week or 3 times per week at the dosage you require. Gone are the days of needing a vial of each compound, with this all 3 are rolled into 1 and its just down to you to decide on the total dose per week. I would advise 3 to 4ml's per week to get the best from it. The Trenbolone had me sweating my underwear off on a night together with the extra aggression and drive from the Masteron. All my lifts went up considerably when I ran this for 10 weeks and it enabled me to drastically cut down on my pinning time overall. It generally takes 10 to 14 days to reach peak saturation levels in the blood.
WRITE YOUR OWN REVIEW