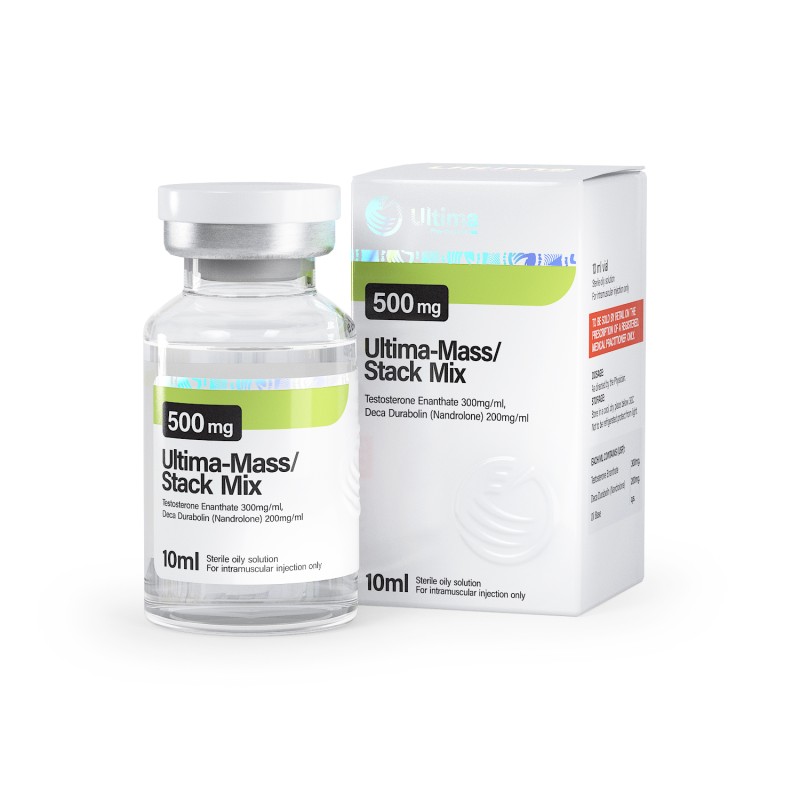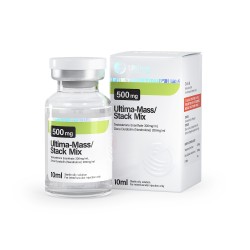 Ultima-Mass/Stack 500 Mix
- Ultima Pharmaceuticals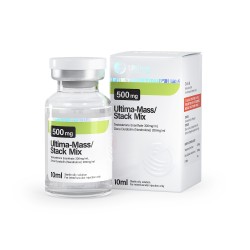 Ultima-Mass/Stack 500 Mix
Add to Cart
300 mg of Testosterone Enanthate
200 mg of Nandrolone Decanoate
L. M.

Amazing

I am yoked right now lol. Loved it!!

L. M.

Great

Gained 15 pounds of lean muscle on this!!

J. V.

The Original Stack

This is the Ultimate combination for Mass, size and strength - Testosterone Enanthate and Nandrolone Decanoate. 300mg of Test and 200mg of Deca, either shoot this twice or three times per week spaced evenly apart. All you need to add is an oral such as Dianabol or Anadrol 50 and you can achieve anything you want! I like to use this version because the oil volume is so minimal, and because its premixed there is no messing about measuring multiple doses from 2 vials. Its also more cost effective than buying them separate and if you want to add another compound such as trenbolone its very easy to do so. Ideally shoot it in a larger muscle group such as Glutes, back, quads and not shoulders or biceps as you may get some irritation with it being higher concentration.

S. M.

Strong

Very strong. Like most high dosed gear, you should expect some PIP. Nothing that can't be prevented by warming your gear before injecting. I'm 3 bottles in and I've put on 15 pounds of lean muscle.
WRITE YOUR OWN REVIEW