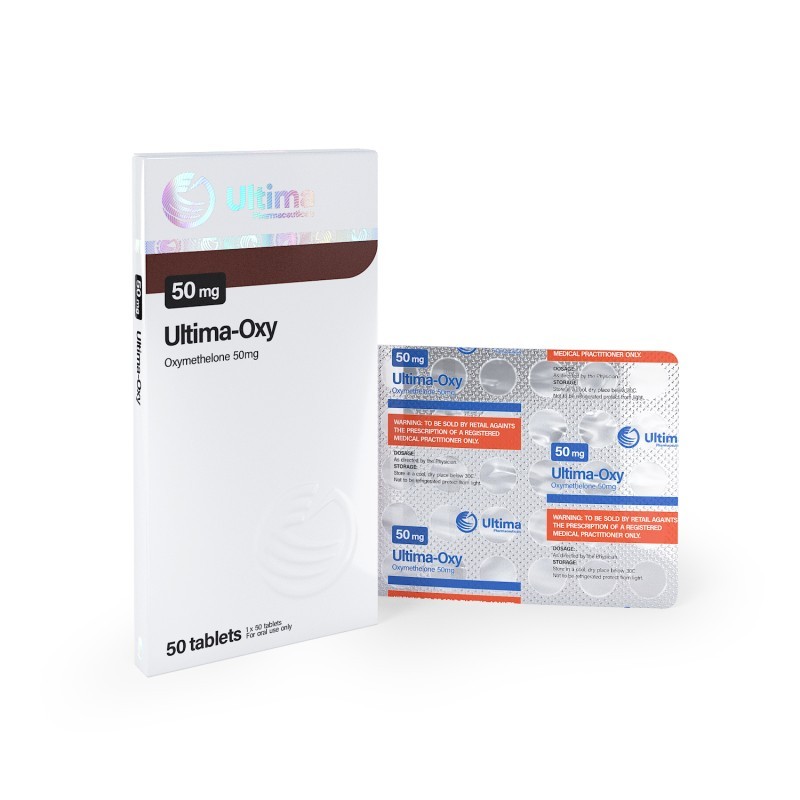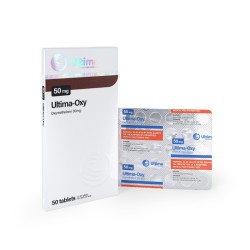 Ultima-Oxy
- Ultima Pharmaceuticals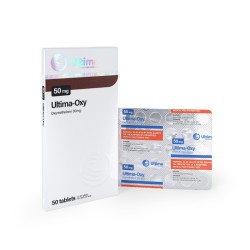 Add to Cart
Ultima-Oxy, the active ingredient is Oxymetholone.

The effects of the drug:

- Awesome set of muscle mass.
- Increased hemoglobin synthesis.
- Growth of the power indicators.
- Acceleration of protein synthesis.
- Eliminating pain in the joints.

Possible side effects:

- Hepatotoxicity (negative effect on the liver at moderate doses can be reduced).
- High blood pressure (due to heavy water retention).
- Diarrhea.
- Headaches, nausea, vomiting, stomach pain, apathy, lethargy, lack of appetite.
- Progestin activity.
- Acne.

Side effects can be avoided in advance by making analyzes and carrying out post-cycle therapy.

Ultima-Oxy Cycles

Ultima-Oxy cycle for beginners – 6 weeks of cycle, the first week of receiving Anadrol at 50mg per day, the second week, 100mg per day until the end of the cycle, but you should know one truth: you will lose 70% of gained weight, but there is a plus, it depends on your body's response to the drug.

Ultima-Oxy cycle for experienced users – 10 weeks of taking, the first seven weeks Ultima-Mix at 750mg per week + Anadrol at 150mg per day, the last three weeks, Ultima-Dbol at 30-50mg per day + Ultima-Prop 100 at 400 mg per week, to maintain the obtained results.

Warnings: Keep out of reach of children. For adults only.
Adam K.

amazing mass

this product was great gained crazy strength and added alot of muscle. the water retention wasnt too bad and the price cant be beat for this kind of quality.

Josh S.

Great

Gained weight and strength quickly but didn't carry too much water. Great product!

Vincent V.

Incrediblely potent Anadrol

I'm finishing up a 5 week cycle of this stuff. It's the real deal. 15lbs gained so far, most of which is dense full muscle. Insane strength increases in all my lifts, high libido, aggressive workouts, water retention, and muscle pumps that make you feel like a god in the gym - all the hallmarks of quality adrol (and it's considerably cheaper than the competition). Highly recommend!
WRITE YOUR OWN REVIEW