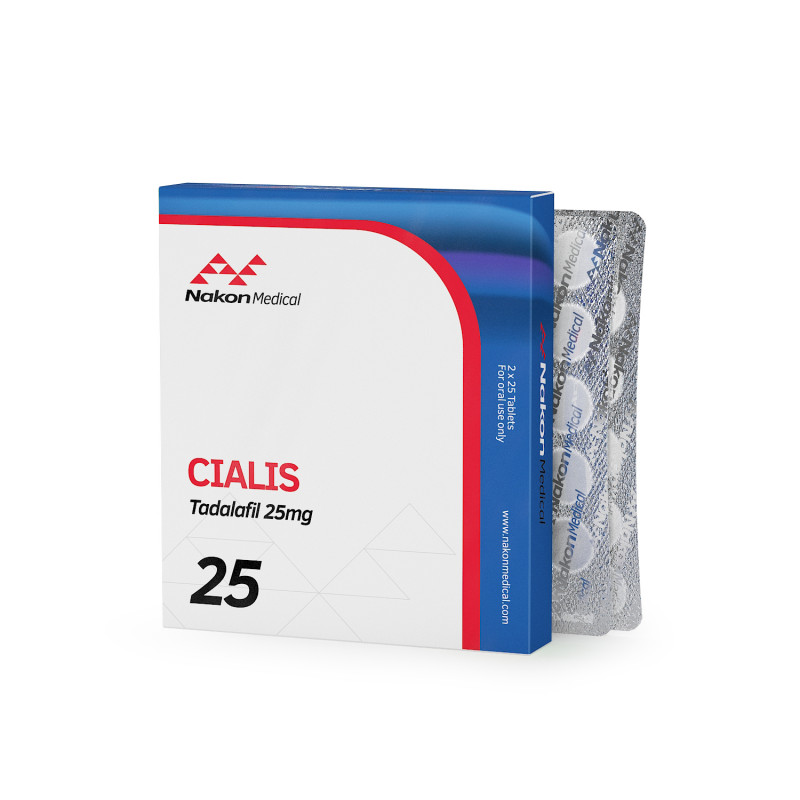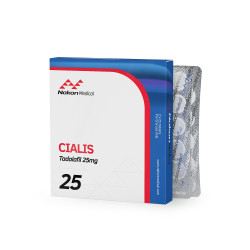 Cialis 25
- Nakon Medical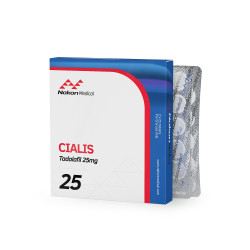 Add to Cart
Cialis 25 (Tadalafil) is an oral drug manufactured by Nakon Medical and containing active substance Tadalafil which is used to treat male sexual function problems (impotence or erectile dysfunction) by blocking a certain phosphodiesterase enzyme in the body. It also treats benign prostatic hyperplasia and urination problems.

Cialis 25 works by increasing blood flow to the penis during sexual stimulation. The usual dosage of Cialis is 25 mg, it can be taken about 15-30 min before the sexual intercourse and the effect can last for about 36 hours. The main side effects provoked by the usage of Cialis are: chest pain, flushes, headache, stomach disorders or nausea. Cialis comes in boxes, each unit containing 50 pills (25 mg per pill).
T. B.

Nakon Tadalafil- Good Product.

I am prescribed Tadalafil 5mg/day so wanted to give this Nakon product a try. Because the Nakon pills are 25mg each I split them into 4 pieces with a pill cutter. The pills seem a little soft and do not split exactly, but they come out good enough. I can honestly say since switching to this nakon brand from my previous pharma brand I have not noticed any difference in effects, they appear to be working the same. 5mg daily is all I need to get the benefits of Tadalafil. With splitting the pills into 4 doses the box of 50 will last a very long time.
WRITE YOUR OWN REVIEW