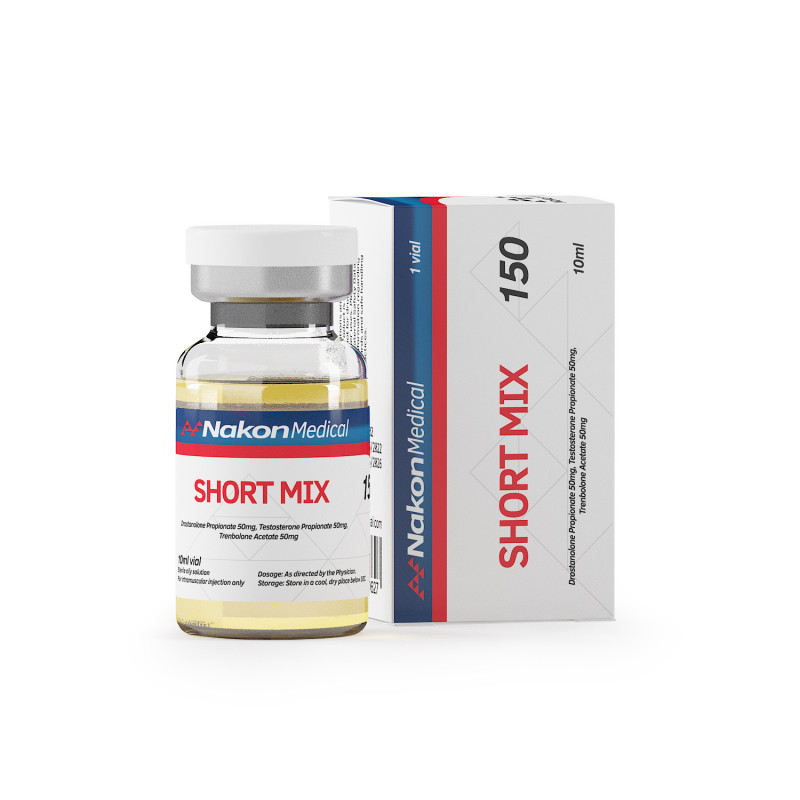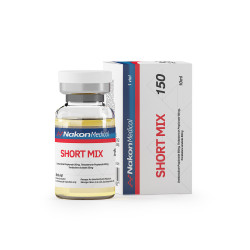 Short Mix 150
- Nakon Medical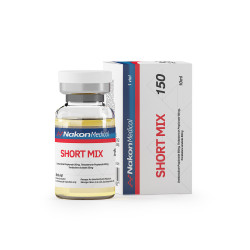 Add to Cart
Short Mix 150 – cutting steroid mix of: Drostanolone Propionate, Trenbolone Acetate, Testosterone Propionate.

Drostanolone Propionate, acts in the body as a mild testosterone with some differences, of course. Drostanolone is not flavored and do not tend to provoke the after-effects, if it is observed the moderate dosage. Remarkably, women and newcomers can take drostanolone.

Trenbolone Acetate does not aromatize into estrogen and belongs to a group of potent drugs with a high anabolic activity, and has a rather short duration of action (1-2 days).

Testosterone Propionate is an ester of hormone testosterone. It is on a par with such esters as Cypionate or Enanthate. But unlike other esters of testosterone, Propionate it has some unique properties, which have no other esters.

Warnings: Keep out of reach of children. For adults only.
J. V.

Tren / Mast / Test R.I.P Mix

The Original cutting mix used by many Bodybuilders since time began when prepping for a show or picture shoot. The Trenbolone and Masteron both help build lean, hard, granite like muscle and the Testosterone Propionate with its short ester give you all the benefits of Test but without the added water retention and possible escalation of oestrogen that the longer estered versions can create. The Tren Acetate gets to work after only a few hours of being injected due to how strong and active it is and the Mast and Test Props follow closely behind. Masteron in itself acts as an A.I so if any unlikely issues arise from the Test it will soon take care of them, although you will likely already be on some kind of A.I if you are prepping and cutting down. Each ml is 150mg combined of all 3 compounds in equal measure so all thats left to decide is if you want to inject everyday or every other day.
WRITE YOUR OWN REVIEW