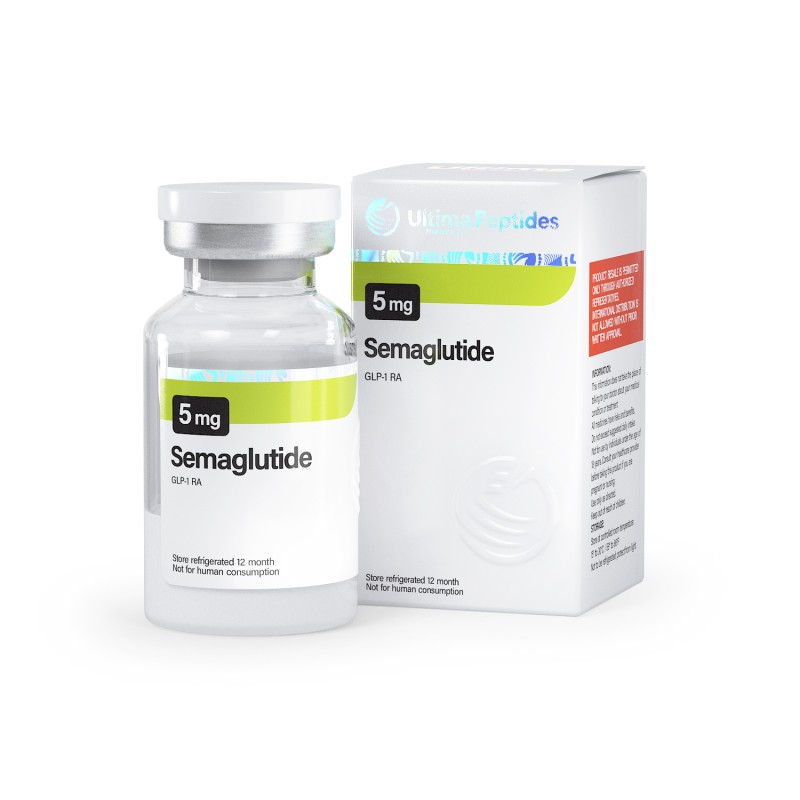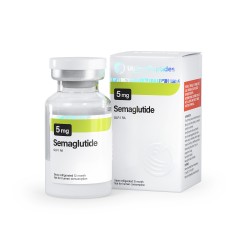 Ultima-Semaglutide
- Ultima Pharmaceuticals - US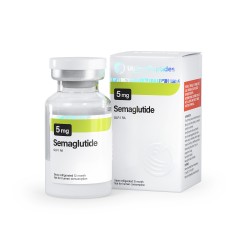 Add to Cart
BACTERIOSTATIC WATER IS NOT INCLUDED!
M. L.

Ultima Semaglutide

bought Ultima semaglutide for the wife on the last BOGO sale. She couldn't be happier! She is already down 30lbs since starting. I can't be happier lol. Thank you OSgear! Always great products and service. The wife and I couldn't be more pleased

J. L.

Worth every penny

Have lost over 50 pounds in 5 months using Osgears Sema. Complete appetite suppressant, no other side effects with dosed properly and keep fluids high.

C. B.

Incredible Results.

Took about 5 business days to receive. Very well packed. Found instructions on how to administer online. Mix 2ml of bareostatic water per 5mg. Following the instructions found online (0.25ml for 4 weeks, 0.5ml for 4 weeks, etc)…. Been using for three weeks and I'm down 20 pounds. Appetite decreased, eating smaller portions, no major side effects. I go to the gym three times a week so that may help. Will reorder again.

T. F.

Semaglutide

Got 4 and having a good progress with !

J. L.

Incredible stuff

Osgear once again shows why they're best in business. Order to delivery in 4 days. Semaglutide is incredibly potent, down 60lbs in 4 months.

W. H.

Lost 35 lbs so far

Been on this product for a few months, lost 35 lbs so far and still going

C. C.

Semaglutide

Works amazing lost 12 pounds in a month. No sides super fast shipping nothing but great things with this company and this product. Will reorder.

T. F.

Great product

Very happy with the results. I have purchased more because I'm so happy with it

T. F.

Semaglutide

Just got the product, very fast and safe ! Thanks Guys!

S. H.

Thanks!

Works like other brands I have used. No issues.

B. R.

Very happy

Worked as expected. No issues.

D. S.

Thank You!

Glad I got this one in before out of stock! Thanks OS this semaglutide is killer!

D. S.

Semaglutide

Quick fast shipping! Thank and this stuff is great!

J. L.

Worth every penny

2nd order in a month, stocking up for future cuts. This stuff works, down 10lbs in 3 weeks

J. L.

Very potent

Only been a few weeks on so far but seems to be very effective in controlling hunger

T. M.

Really helps

I am prone to snack when I am bored this really helps me control that. Also I will clear my plate even when I'm full. While taking this I am able to realize I am full and not have to consume every bite.

T. M.

Love this stuff

Been on it since June 9th and have lost 17 lbs. this really works. Appetite suppressant does happen and food noise is gone. I would just eat to eat now I stop when I am full. Placing another order soon!!

M. S.

Product Received

I have used Semaglutide for about 12 weeks from a doctor and compound Pharmacy. Since I succeeded with OSGear and Ultima products with testosterone and other compounds, I decided to try it. I have not mixed mine yet, because I am unsure how much bac water to add. The Semaglutide I received from the compounding pharmacy is 2.65 mg per 1 ml, and the Ultima is 5mg. Any ideas on how to mix it?

R. M.

great delivery and quality product

This is the second time I ordered this product and again quick delivery and the product is real. My order time was 6 days from order to delivery. The quality is on point. I have used ozempic pens and this is just as strong. Thanks as always.

J. N.

Quality Semaglutide

I've been using their Semaglutide and it definitely works. Personally, it took until the 1st dosage increase happened at week 5 before I really noticed it, but you are supposed to gradually ramp up the dosage so you don't get an upset stomach. I got this because I wanted to lose 5 pounds for summer, and instead I lost 13 pounds, without even doing anything different. This stuff is amazing.

B. L.

Works

This absolutely works.... fast! You will have some sides, I believe they are dose dependent. I used .5mg 2x week. Dropped weight almost immediately. Very easy to order, mix and administer

M. P.

Semaglutide

Ordered 5 bottles in total. First bottle i dropped 18lbs in 18 days. But since then i have maybe lost another 5 lbs and that fluctuates daily. I did not change my exercise or poor choice of food at times i go to the gym maybe once a week but never for cardio. I have one bottle left and didn't order anymore as they are out of stock in US ( ultima brand) . Once i run out i will not order anymore just to see if i gain the weight back. I do take 500mg week of cypionate and just ordered anavar to stack with it and will increase gym time. The hope is to cut more weight or atleast not gain any back. I will report in the months to come. Shipping is always fast. From payment to shipped is usually a week for me here in FL

J. M.

It just works

I picked up 6 of these after hearing how well it works. I took my first injection of .25mg one week ago, and my hunger has dropped by 50%. I've heard people say this works just as well as Ozempic. I'm going to stick with it raising my dose every 3 weeks. Thus far, no unusual sides, just a decrease in appetite. This product took 3 days to be delivered, after it shipped.

L. H.

Thank you!

Very happy - I just placed another order to stock up. Shipping was fast.
WRITE YOUR OWN REVIEW