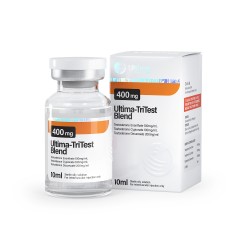 Ultima-TriTest 400 Blend
- Ultima Pharmaceuticals - US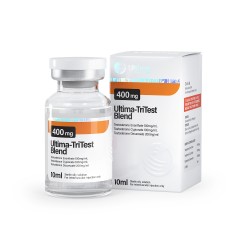 Add to Cart
100 mg of Testosterone Cypionate
200 mg of Testosterone Decanoate
100 mg of Testosterone Enanthate
B. P.

B.P.

Received product quickly like 5 days after sending payment. Haven't started yet but product looks of good quality and packaging all intact.

P. M.

Solid Blend

Service and delivery were phenomenal - never worry about that with OSGear. Been running the Tri-Test for about three weeks now. Been pinning .4ml every other day sub-Q. First pin I didn't warm the bottle and had very minor PIP (bit of swelling). Subsequent were warmed in a cup of warm water prior to pinning with zero issues. That was my fault - should have expected it with more than 300mg. Got my monthly bloodwork done. Prior was Cyp 250 .4ml every other day. Prior was 1400 total and 390 free. Latest is 1750 total 460 free. Solid product, smooth pin, no PIP... just warm it up first!

R. M.

Fast and dependable Delivery

I have used this product before through Osgear so I knew the quality would be amazing. This review is about the speed of service and delivery. I made payment my order early on August 8th and I check my mailbox on August 12th and the product had arrived. You cannot ask for better service and delivery than that. Great work as always!!
WRITE YOUR OWN REVIEW