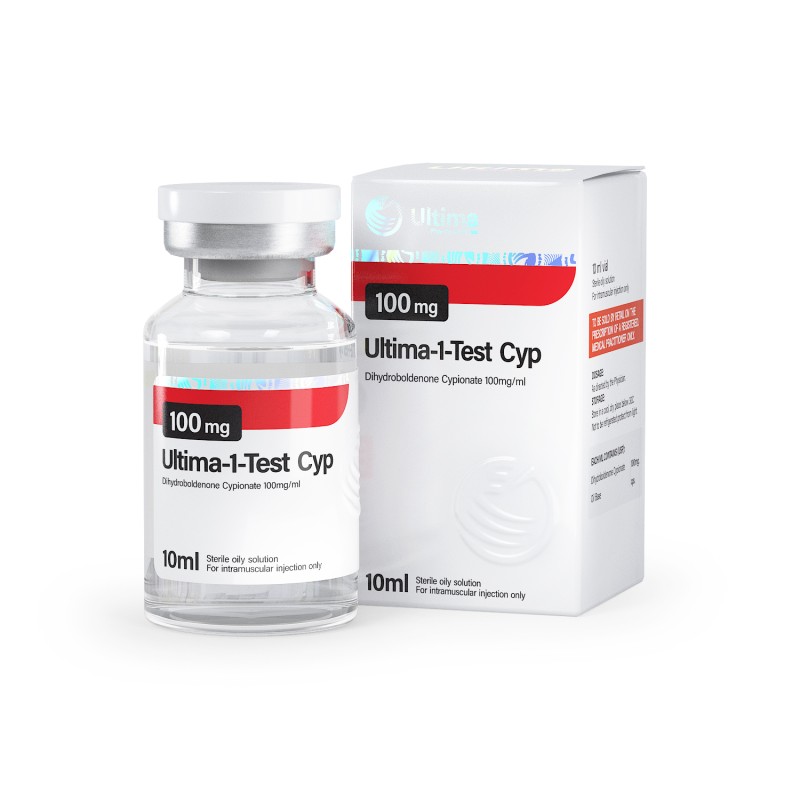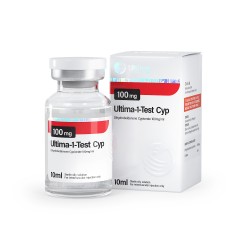 Ultima-1-Test Cyp
- Ultima Pharmaceuticals - US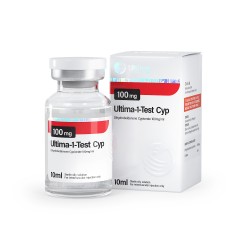 Add to Cart
Ultima-1-Test Cyp (Dihydroboldenone Cypionate) – anabolic steroid structurally similar to Primobolan (Methenolone), but with the absence of the methyl radical at position 1, which is used to provide bioactivity to Pimobolan when taken orally. In this drug, there are certain changes. On one side – the absence of the methyl radical in position 1 does Dihydroboldenone more potent compared to Primobolan steroid, which it exceeds 10 times anabolic / androgenic properties. But on the other hand – the absence of the methyl radical makes Dihydroboldenone more difficult bioavailability on oral administration.

Ultima-1-Test Cyp is not capable of converting 5a reductase, is already a "dihydro" form of Boldenone, so you can not be afraid of oily skin, acne and hair loss.

Dihydroboldenone Cypionate dosage would be enough 100-200mg per week, because 200 mg injections replaces 600 mg of testosterone esters. Women should not use this medication, although there are some good reviews about it, despite the fact that used dose was 25 mg per day.

The general effect of it is similar to Primobolan.

Warnings: Keep out of reach of children. For adults only.
Master wayne J.

I legit thought itd take longer to receive.

I got my order within a week (6 days actually) including over a weekend, to get my order. I was worried because the cold weather formed crystals in the vials but a quick response from support told me how to redisolve the crystals and I was nervous to do their method (required boiling water but was a faster method) I justed used hot tap water in a thermos and kept shaking the vials and replacing the hot water. It took about 2 hours for them to fully disolve but im glad it wasnt an issue. Will be buying again when needed.

Redouane I.

Good

Good product! Quality excelent!

Daniel G.

Fast shipping

Fast shipping. Customer for life. Will return for review when cycle over.
WRITE YOUR OWN REVIEW