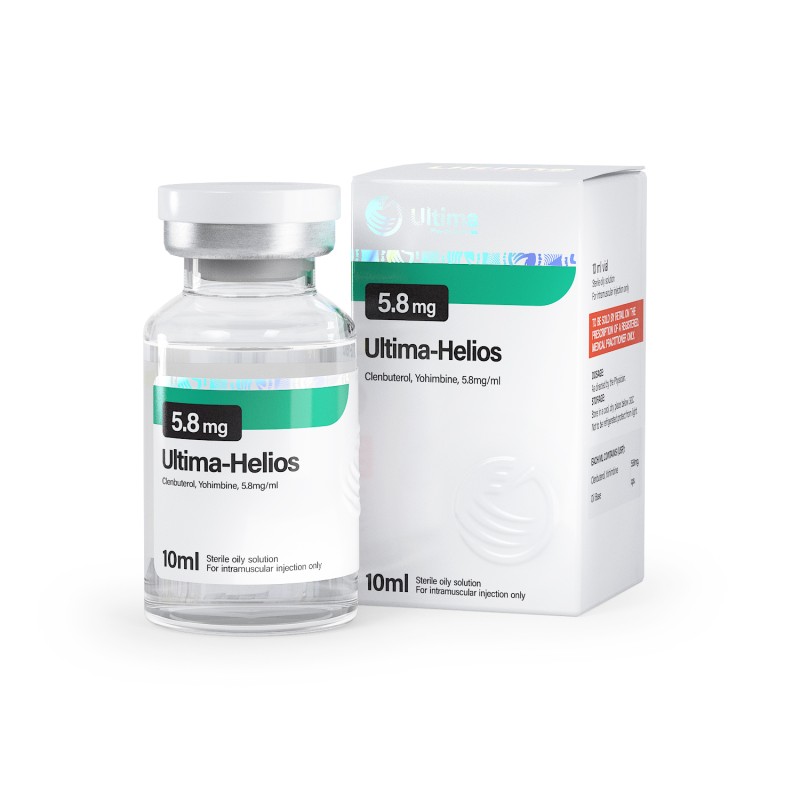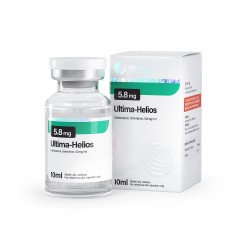 Ultima-Helios
- Ultima Pharmaceuticals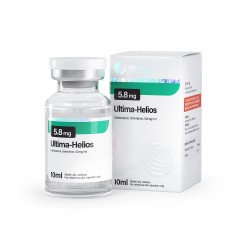 There is a way to several times enhance the fat burning properties of Clenbuterol – Clenbuterol used together with Yohimbine.

Applied with drugs, strengthen each other's work in a few times, so called effect – synergy.

First – do not rush. Start with a dosage of 5 mg of Yohimbine per day with 20 mcg of Clenbuterol. Gradually increasing the dosage to 20 mg of Yohimbine and Clenbuterol to 80 micrograms. Do not take large doses, and so it is not necessary to take this combination in the afternoon, otherwise another sleepless night will be provided. It is used by analogy with the regimen of solo Clenbuterol: 2 weeks cycle, 2 weeks break. Clenbuterol and Yohimbine are very powerful mix, using Helios you will achieve impressive results.

Recommended sample cycle:

week 1: 0,5 mL per day
week 2: 1 mL per day
then stop two weeks
week 5: 0,5 mL per day
week 6: 1 mL per day
repeat breaks and repeat usage one more time and then take a long break.

Warnings: Keep out of reach of children. For adults only.
P. R.

Helios

Helped me lost 10 pounds with helios and clenbuterol together a vial would last around a week or more, Great stuff

J. P.

Helios

At 1 mL per day would last you 10 days per vial. Used it before cardio daily.Will make you jittery right after if you do not get moving. Feels similar to a big cup of coffee on an empty stomach. Lost about 7 pounds with 2 vials.
WRITE YOUR OWN REVIEW